Relationship Mapping – The Key to Your Sales Success
Relationship Mapping, also known as Customer Relationship Mapping, Relationship Management, or Stakeholder Management is a way of mapping B2B relationships between large organizations. It can be a complex task, as large enterprises often involve multiple stakeholders in a buying decision. However, if you get it right, it offers you an invaluable overview of stakeholder ties, helping your key account management team navigate intricate relationships.
What is Relationship Mapping?
When you approach a prospect, or even an existing client with a new proposal, you need a bulletproof sales strategy to succeed. This is where relationship mapping comes into play. Mapping relationships is a very useful sales tool for especially (but not limited to) key account managers and sales professionals. Other departments like Customer Success, Marketing and Customer Support can also benefit from the findings from an efficient relationship mapping tool. (…but this story we'll save for a later post.)
Mapping relationships enables sales teams to easily spot key players and identify red flags in a target account or opportunity. The insight that relationship maps provide can strengthen your sales strategy and help make sure that your sales approach resonates with the essential stakeholders throughout the sales process.
B2B sales negotiations can go south for various reasons, however, most of the time these reasons don't include hard skills and product features. Too often, complex relationships, or a complete lack of relationship is what kills a potential deal. Therefore, relationship mapping shouldn't go unnoticed anymore, it belongs – and should be – up there among the top tier sales tools.
Visual relationship mapping gives you the ability to fully understand your most important stakeholders and their position in the organizational hierarchy. This information supports your team in identifying the critical individuals who have a stake in the budget and buying decisions. This way, visualizing your stakeholder ties in a relationship map helps your team identify gaps, or red flags in relationships, and thus, can be used as a stepping stone to start building and maintaining quality relationships with your stakeholders. Ultimately, the art of mapping relationships can be used to develop (new) business strategies and help you accomplish your business goals.
What is a Relationship Map?
There are different ways to visualize a relationship map, however, one of the most common – and also most effective – ways of presenting stakeholder relationships is through a heat map.
A relationship map is a visual map or representation of an account's stakeholders (or key players, decision-makers or influencers, if you prefer). It includes key decision-makers on both the selling- and buying side and visualizes the relationship between them. To put it in slightly other words, it provides you with the connection and influence that each stakeholder has with one another, and thus lets you identify the buying process.
These important stakeholders are typically divided into color-coded matrices, indicating whether a certain relationship is good, bad, needs attention, etc. Once you've assessed all relevant stakeholder relationships, you'll get an accurate overview of who's supporting, who's blocking, and who has the final say in a potential deal. This way you'll know exactly where you need to work your magic, and you'll even be able to see which critical external stakeholders to pay attention to.
With the opportunity of making color-coded assessments, the final result should be easy to interpret so you continuously know where to focus your efforts, e.g., use red for poor or uncertain relationships that need your attention, yellow for relationships that are OK (for now), and green for strong relationships where you can count on their full support.
How to Make a Relationship Map?
Now that we've established what a relationship map does, let's look further into how you actually create a relationship map for key accounts.
Identifying the right stakeholders in sales can be like fishing in a massive sea of unknowns – especially when you're starting from scratch. How do you connect with the right decision makers that can either make or break a deal? You start mapping your relationships – just like eating an elephant one bite at the time.
A Relationship Mapping Template
Let's get a little more practical. In the following, we'll take you through the different steps of constructing a stakeholder relationship map.
1. Set your goals:
All beginnings are hard, but a good way to get started is by answering questions like: What are the short- and long term account goals? What motivates the stakeholders on the client's side? How can you support them in achieving their goals? What does it take to grow and strengthen these stakeholder relationships? And what could derail a potential deal? Answering these questions will help you determine your goals, how to reach them, and just as importantly, how to fight off potential roadblocks.
2. Identify stakeholders
Now it's time to list every stakeholder in a position of power within your target organization. Who do you already know well? Is there anyone in the target account you need to know better? And who don't you know at all? Management is of course mandatory, but don't forget to include anyone who has a say in the negotiation process – both potential blockers as well as supporting representatives. Everyone should be differentiated by their roles and responsibilities, e.g., users, leaders, influencers, budget holders, decision makers, tech lead, etc.
3. Map relationships
With a thorough understanding of the critical stakeholders from your customers' end, it's now time to map the quality of the relationships between them and you. In this step, you assess both existent and non-existent relationships and determine whether the relationships are good, bad, or in need of attention by using color coding: red indicates a weak relationship, yellow indicates an acceptable relationship, and lastly, green indicates a strong relationship. This paints a very insightful picture of who doesn't like you (the detractors), who's on your side (the supporters), and who can't get enough of your company and basically does the selling for you – even when you're not around (the champions). You'll then be left with a bulletproof plan of where to engage.
Keeping in mind who the key players are (the ones who are critical to your success), you'll know which relationships you need to focus your efforts on in order to achieve the goals you've set. In an ideal world, you should find a common ground between your client's need(s) and your own ambitions and find a way to accommodate both.
Finishing this exercise might leave you with a number of stakeholders who aren't as important as you initially thought. Remove them from your list and don't spend any more time worrying about them (for now). In other instances, you might need to put more effort into investigating how certain relationships work to fully understand them.
4. Never stop working on your stakeholder relationships!
Now the real work begins. Communications and cadence play an important part in the final – though never ending – step of relationship mapping. Think about how you communicate to each stakeholder depending on their specific role, and also how often you reach out to them.
Different companies use different strategies for approaching these stakeholders. Some prefer to start nurturing the relationships with the less important players, whereas others prefer to start with the most influential relationships. Some even approach the decision makers that are most likely to make or break a deal. Whichever strategy or course of action you see fit to use with your relationship map, following these four steps will leave you with a very valuable overview of your stakeholder relationships. And you should then be able to leverage your relationship map in your strategic account planning. Finally, never forget that building and maintaining strong relationships with stakeholders is any sales- or account professional's most important job.
What Does a Relationship Map Look Like?
We know what it is and what it takes to make one. But what does a relationship map actually look like? Below you can see ARPEDIO's Relationship Mapping tool in action. 
Why is Relationship Mapping Important?
In the world of business, potential as well as existing clients pass on deals or proposals all the time. And often enough, this is due to weak relationships and/or a lack of understanding. Therefore, the more complex a deal and the more you have at stake, the more crucial the relationships become. In order to become successful in today's modern sales climate, it's inevitable for sales professionals to fully understand the critical stakeholders and decision makers involved in a buying decision. Yet, too many sales representatives are struggling to efficiently navigate to the right stakeholders in the buying cycle.
Fortunately, sales- and account professionals are – slowly but steadily – realizing that it takes a lot more effort to seal a deal today than it did before. As per recent research, the typical buying group for a complex B2B sale involves six to 10 decision makers. E.g., in a company with 100 employees, seven of these people will be involved in the average purchase decision. Compared to 40 years ago, this number has increased by six. Today, a salesperson has to deal with, satisfy and sell to an average of 7 different decision makers from different functions of the organization.
Therefore, it's no longer sufficient to put all your money on a single relationship. Unfortunately, some have learned this the hard way. If the one person you have a relationship with leaves the organization for whatever reason (new job, leave, illness etc.) you'll be left with all your good intentions, a whole lot of wasted work, and no deal.
This is why relationship mapping is important, and also why we can't stress enough how crucial it is that you map out the key stakeholders involved in a buying process. (This is also a golden opportunity to learn the roles and responsibilities of each stakeholder as well as their position and influence in the internal organizational hierarchy.)
Due to the amount of competition and the number of stakeholders involved in complex B2B sales, deals are much harder to close than before. And you can never be sure that a single stakeholder with opposing interests won't hinder a deal you've been working hard to seal for months. Sales- and account professionals experience this all the time. It's a never ending tactical battle to keep track of and nurture your relationships with all the critical stakeholders in the organization you're targeting. And the best way to succeed with this is to continuously map out your relationships. Not only to win new business, but also to generate more revenue from existing clients, as well as to protect the clientele you're already doing business with.
Let's go into more detail on the benefits of relationship mapping in the next chapter.
The Benefits of Relationship Mapping
On an overall level, relationship mapping is a tool that helps companies win new clients, protect existing accounts, and grow revenue among existing accounts. How, you wonder? By widening your view on the complex B2B deals. If you're still not completely convinced that relationship mapping is a necessity in your sales org, maybe you will be after this section. The benefits of leveraging stakeholder maps continue indefinitely, so let's just jump right into some of the most significant advantages.
The Top 7 Reasons to Start Relationship Mapping Today:
Identify who knows whom. It's simple, really. Get the full picture of critical stakeholders by visually connecting the dots between the contacts in your CRM.
Identify the blind spots. Understanding who of your colleagues knows the essential decision makers on the client side will also allow you to identify the blind spots in your relationship mapping. Also if a new player enters the sales cycle unexpectedly.
Determine the quality of customer relationships. With full visibility into the strength of any given relationship (e.g. who has your back and which relationships need building or nurturing), you know exactly where to prioritize your time and effort going forward.
Discover client power structure. Mapping your relationships provides your team with a reference point for finding out who heads up certain departments, who reports to whom, and who you need to talk to to get the ball rolling – and to stop it from stalling.
Generate more business from existing customers. Research shows that it's much easier to sell to existing clients. Mapping relationships allow you to reveal white space opportunities for cross- and upsell.
Win new clients. Assessing your stakeholders to truly understand the width and depth of these critical relationships will not only help you identify key decision-makers, it can also help you pinpoint their needs so you can lead them down the sales funnel, and ultimately increase your win rate on the big deals.
Protect existing clients. Having insight into your client relationships allows you to identify pain points, and subsequently take action before clients decide to turn their back on your product or service.

Conclusively, relationship mapping provides you and your sales team with a deep understanding of the stakeholders that matter, as well as the roadmap to the internal power structure. The insight into the quality of your stakeholder relationships helps you think much more strategically about your sales approach, as well as align your tactics to the priorities of each of your stakeholders. Thus, mapping your critical relationships will allow you to close the gaps on those pivotal super-size deals, and bring you one BIG step closer to reaching your revenue targets.
Ready to start taking advantage of sales enablement technologies like account-based selling? Ramp up with ARPEDIO's account-based selling platform. 
Mapping Relationships Inside Salesforce
If you're heading up a sales department, it's your responsibility to set the scene for success. A way to do this is to provide your (key) account managers with the right tech stack to work smarter, faster. Getting multiple different decision makers on board in a complex sales situation is a lot of work for even the most experienced KAMs, and thus tools that support productivity and efficiency can quickly prove to be invaluable.
It is of course still an option to continue building your stakeholder relationship maps manually. However, we highly recommend getting out of the digital stone age as fast as possible, and start pulling the data you need directly from the CRM (e.g., Salesforce) you're already using to create high tech and valuable relationship maps.
ARPEDIO's Relationship Mapping Tool
With ARPEDIO Relationship Mapping tool you can finally get rid of your outdated PowerPoints and Excel sheets. It allows you to map, manage and improve your critical stakeholder relationships directly in Salesforce.
Installing ARPEDIO's Relationship Mapping tool on top of your existing Salesforce setup will give you the opportunity to assess your stakeholders on relevant parameters such as availability, power structure and support level to give you a nuanced picture of the critical decision makers. Additionally, you'll be able to identify who from your organization knows the essential decision makers on the client or target side to identify the blind spots and where to take action to grow and improve your relationships. All this will ultimately support your account professionals maximize retention, generate more revenue from existing clients, and win new ones.
Advanced Relationship Mapping With Org Charts
By now, the potential benefits of mapping stakeholder relationships should be crystal clear. And maybe you're ready to take your relationship mapping even further? No problem. Digital Org Charts can help you get there.
Org charts are used to visualize your contact data, and they too can play a significant role in your relationship mapping efforts in complex account-based selling. Research shows that 77 percent of organizations that use data visualization experience an improvement in company decision making. And additionally, 44 percent enhance collaborative skills among working teams. These numbers should be plenty of reason for you to at least contemplate starting leveraging org charts as part of your relationship mapping.
ARPEDIO's Org Chart tool automatically creates interactive org charts based on your existing data, allowing you to get the full overview of your clients' organizational hierarchy.
Combining ARPEDIO's Org Chart and Relationship Mapping tools gives you all the critical information you need about a client relationship in a single view. You'll be able to rapidly pinpoint where you have support and where you need to focus your efforts with a simple relationship assessment.
ARPEDIO Org Chart and ARPEDIO Relationship Mapping are interconnected in Salesforce and create great synergy when using them together. 
Are you using Saleforce today?
Yes, we're already on Salesforce
Let's discuss how you make the most of it with our Account-Based Selling Platform
No, we don't use Salesforce yet
Let's discuss implementation options and what successful adoption looks like to you!
Global B2B corporations are already creating significant results through the ARPEDIO solutions.​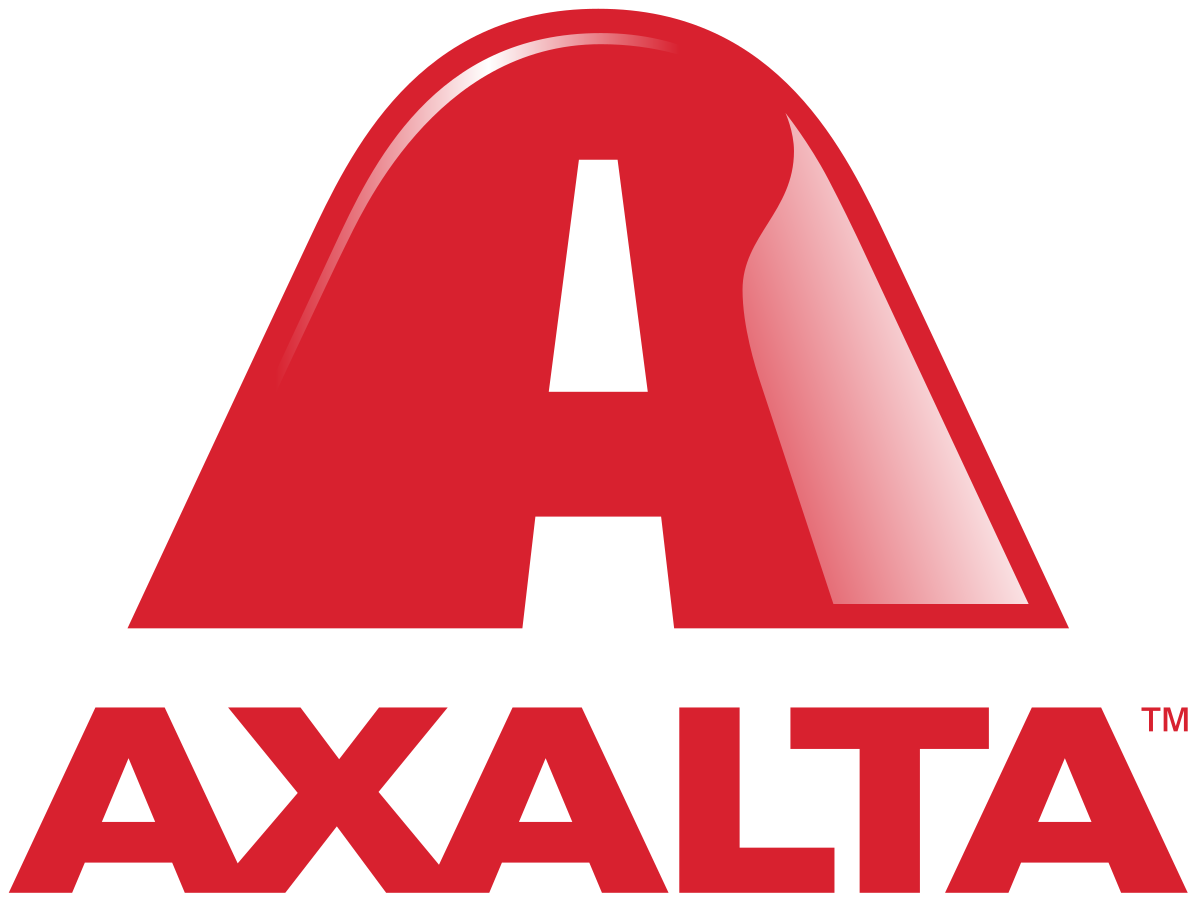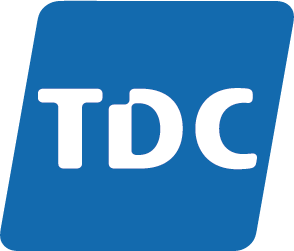 Global B2B corporations are already creating significant results through the ARPEDIO solutions.​​
Explore the opportunities​
We are confident that ARPEDIO can benefit your work with complex B2B Sales and Strategic Account Management.
Get access to the latest news, updates and special offers delivered directly in your inbox every third month.
Global B2B corporations are already creating significant results through the ARPEDIO solutions.
Explore the opportunities
We are confident that ARPEDIO can benefit your work with complex B2B Sales and Strategic Account Management.
Get access to the latest news, updates and special offers delivered directly in your inbox.
Explore the opportunities​
We are confident that ARPEDIO can benefit your work with complex B2B Sales and Strategic Account Management.
Get access to the latest news, updates and special offers delivered directly in your inbox every third month.